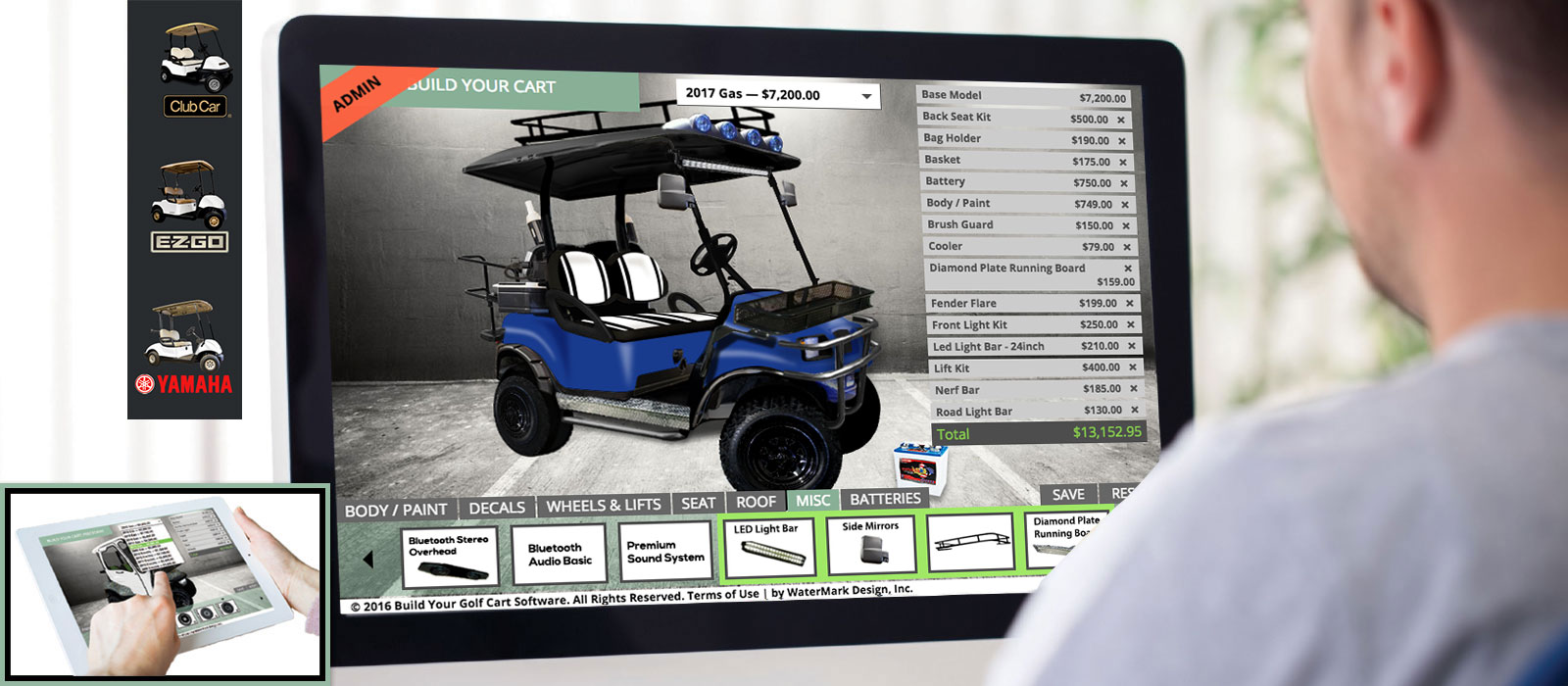 Golf Car Software
for golf cart dealers
Build Your Own Golf Cart with Club Car, EZGO or Yamaha
features & benefits for dealers
Works on Computers, Tablets & Phones
I had spent quite a bit of time trying to find someone to update our website with our unique request. It turned out better than I ever could have possibly imagined! More Reviews >>
Dawn A.
NEW - Dealer Dashboard
WATCH THE PREVIEW
Once you're logged in you can easily select the item you want to show and enter a price. If you don't want to show pricing, just leave it blank.
Then you scroll down and click save and it's live on your cart builder.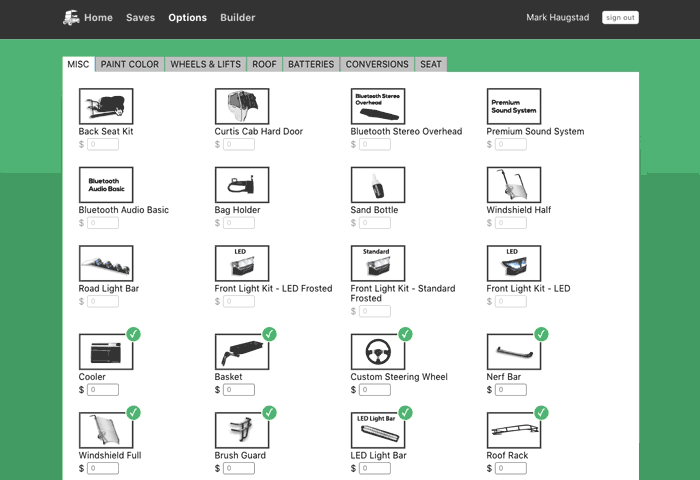 Make customizing golf carts a simpler process with our software.
With Build Your Golf Cart, the dreaming begins.

The BYGC Builder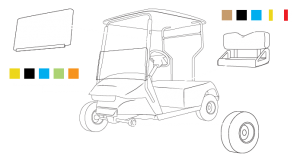 The Build Your Golf Cart (BYGC) – Builder Software simplifies the design process for your business by letting customers visually build their dream golf cart online. Give them accurate pricing that reflects your golf cart shop as they build and customize their golf car.
No more flipping through catalogs or spending hours assembling golf carts in shop before the sale.
Are you a golf cart dealer and do you customize carts? We can help! Sign up for your cart package today.
3 Cart Models, 200+ Features
(not all items are shown)
Currently we offer the Club Car Precedent, EZGO RXV and Yamaha Drive models. Choose from an array of options to create your custom golf cart. You can choose from any of these building blocks to construct your BYGC builder.
General Settings
Each Module comes with relevant settings that control your year/price of models listed for gas and electric. Upon subscription, you will receive a secure embedded iframe link that will only work for your site.
Design Settings
In addition to the General Settings, each module has seven design tabs, allowing you to switch the body / paint color, rims & lifts, seat, roof and miscellaneous features of the build. The final two tabs are save and reset. We've also added Phantom bodies for the Club Car Precedent and Madjax Tsunami seats.
Model Year & Price
Your customer can choose the best price that fits their needs by selecting the year & model they desire.
Save Settings
After building their dream cart, your customer can now email you and themselves a copy of their creation.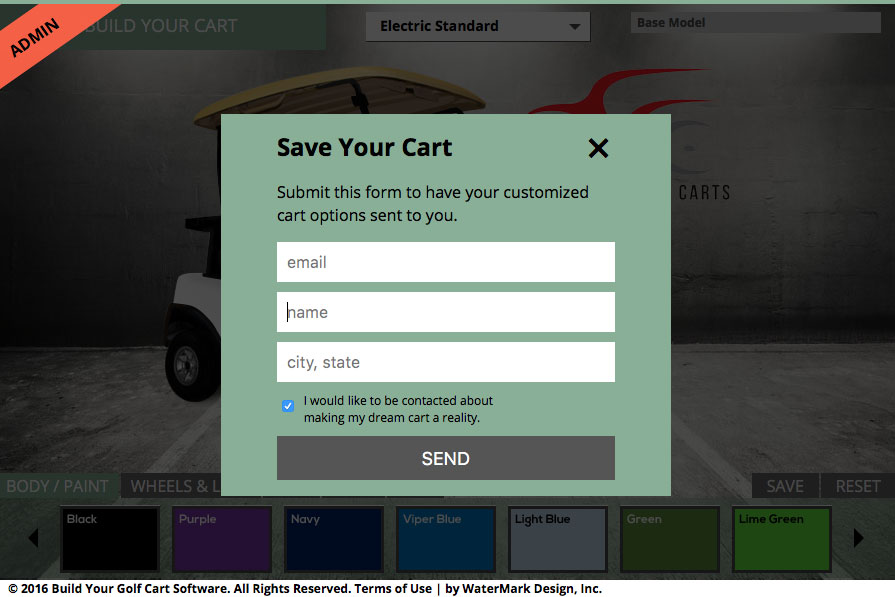 Email Notification
After saving, you will receive a email, if the user chose to be contacted. Otherwise the user will receive the email of their cart build. The email will come from noreply@buildyourgolfcart.com.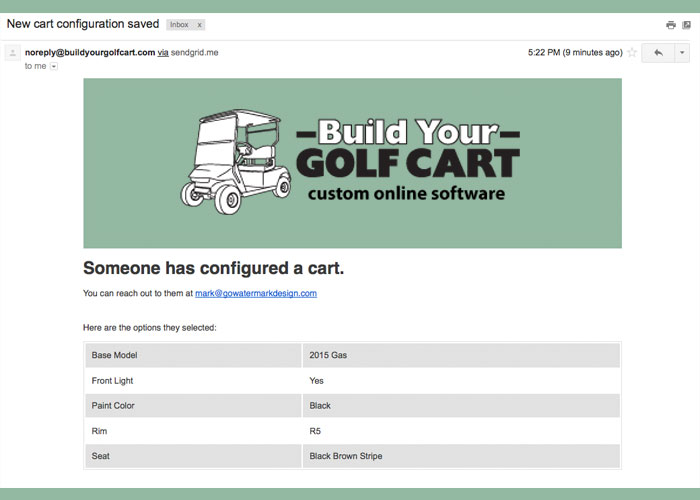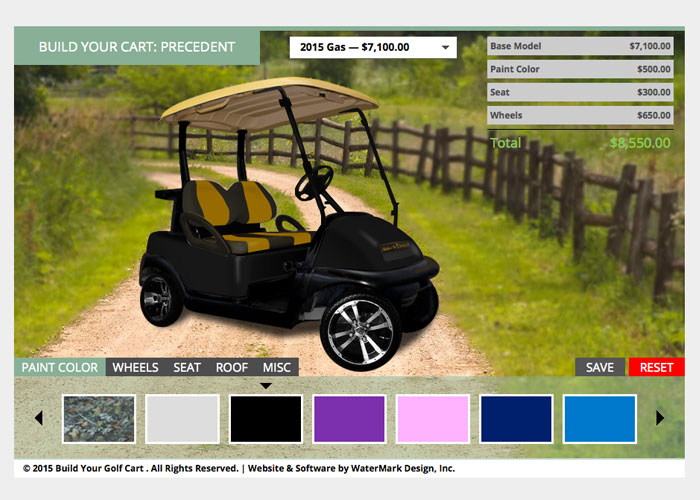 Reset
If at any point you need to start over, you're in luck. Select the reset button and start over!
What if I need to make a change?
Dealer Login
After subscribing, you get a dealer login with the BYGC App. This feature allows you, as the owner, to adjust your builder whenever needed. Through our database of images, it's simple to select a replacement. Did you recently get a new paint color? Login and change it with ease.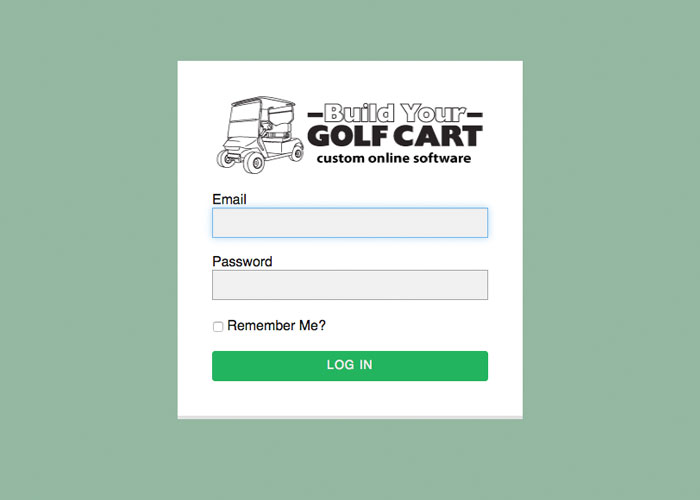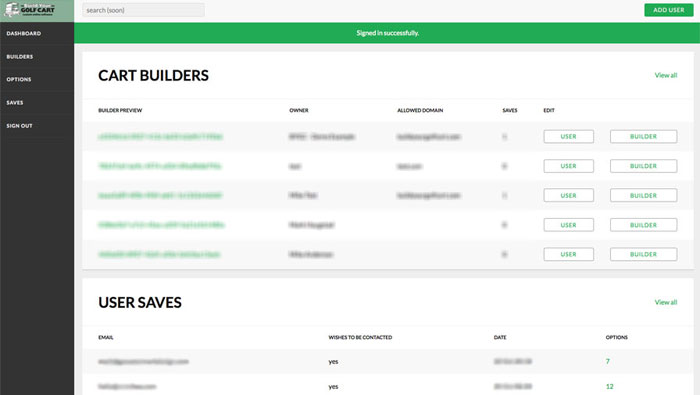 User Interface
When you login you will be brought to your personal home page where you will be able to access and update your BYGC builder. Want to change things out weekly, monthly or annually? Now you can! (Admin Dashboard coming soon)
The BYGC Software is a tool that EVERY custom GOLF CART DEALER needs!
Working with golf cart companies has revealed to me there is a need for you, as shop owner, to portray how you customize Precedent golf carts. I've brought the shop assembly to the online world, enabling you to visually demonstrate your capabilities to customize golf carts to anyone- anywhere, anytime.
Have questions? Check out our Q&A.
Demo Start my 14-day free trial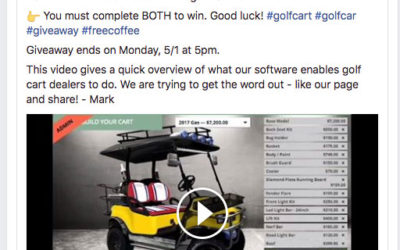 It's official we've now launched a Facebook page for building your own golf cart through our software with Club Car Precedent, EZGO RXV and Yamaha Drive carts. We are continuing to put more Nivel, Madjax, DoubleTake parts into the builder. We'd love to hear from golf...
read more
How It Works: simplified in 3 steps
1. We host the software and embed it
into your website.
2. We maintain it so there's no hassle
on your side.
3. Your customers now build in shop & online (even after hours).