Build Your Golf Cart Online Software
for Dealers
Build. Quote. Sell More Products.
Visually allow YOUR clients to custom build their own golf cart in real time with your pricing, features and accessories.
The online golf cart builder software allows YOUR clients to have a better buying experience through control in the build, saving you time and generating quality leads.
Innovative leader in golf cart builder software since 2015.
Hundreds of features for Club Car, Yamaha, E-Z-GO.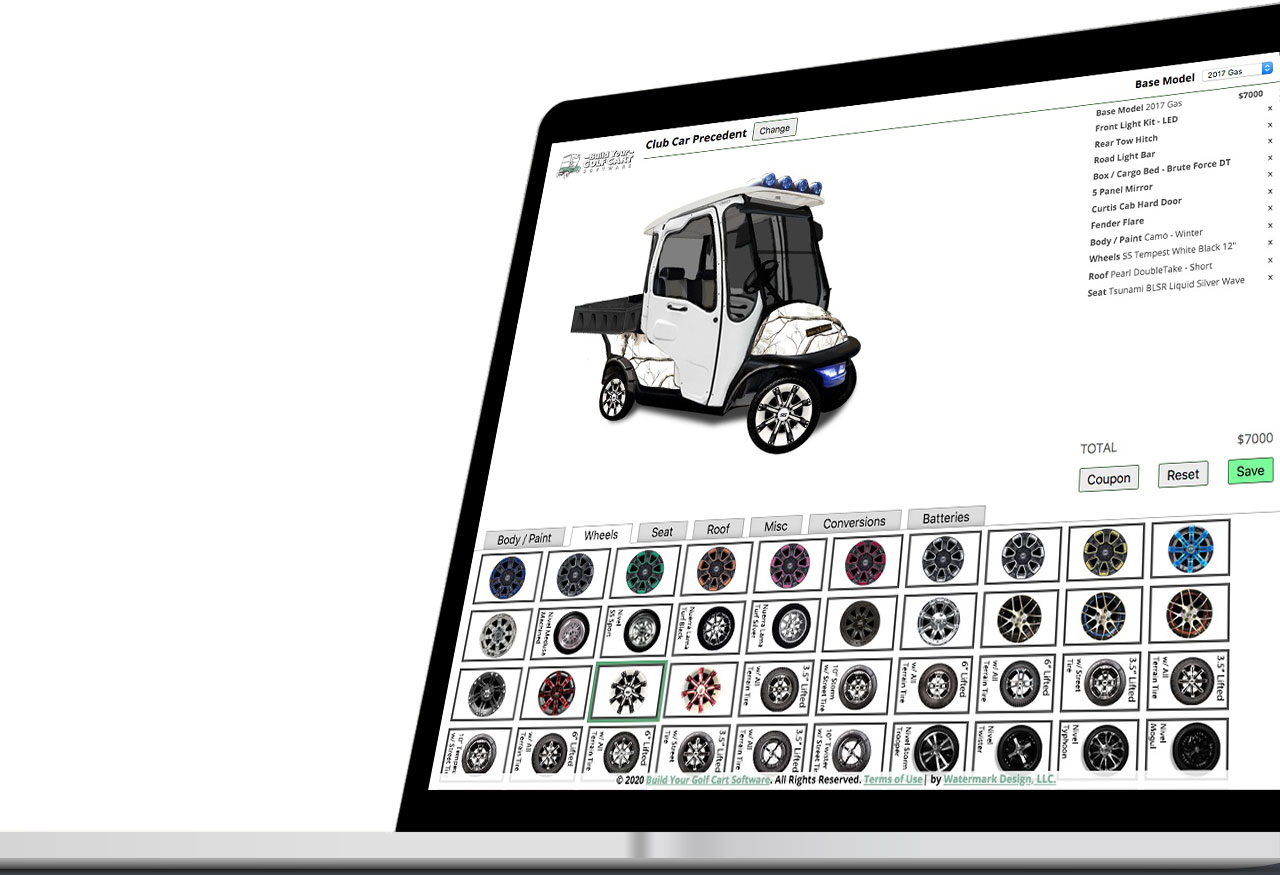 The Best Tool To Help Any Dealer
Sell More Custom Golf Carts & Parts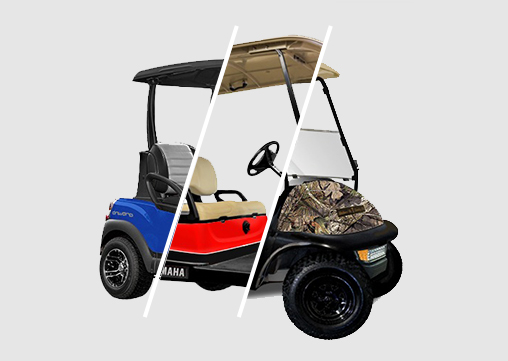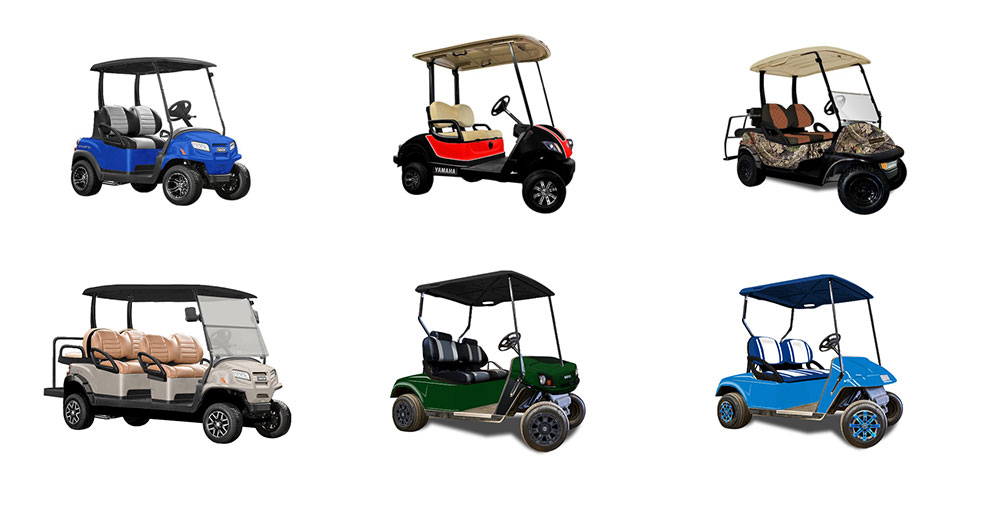 Build Your Golf Cart Software Benefits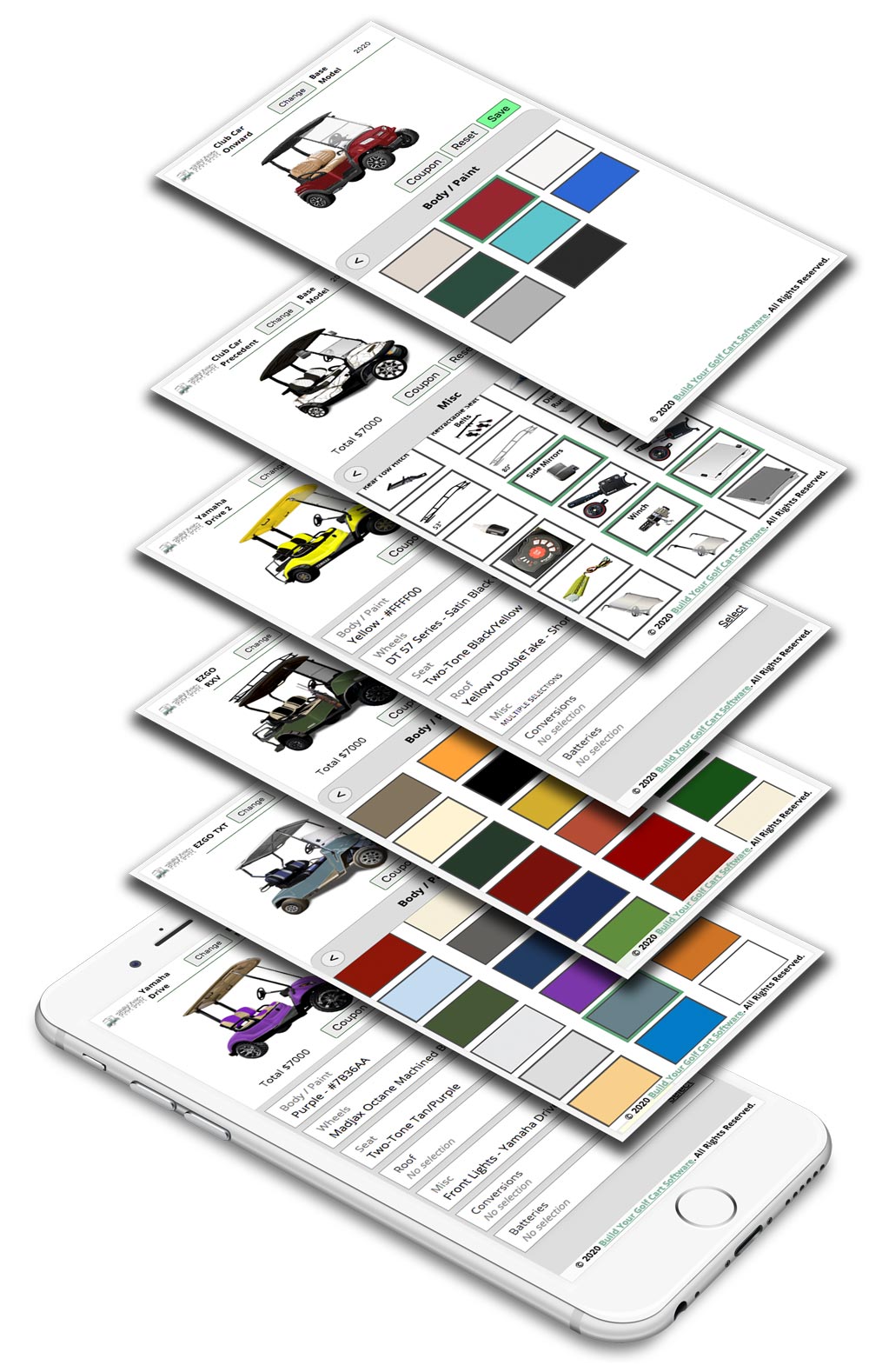 Visually Build Online
Build & Quote Your Golf Cart in Real Time with unique dealers pricing, features and accessories.
Generate Leads
Captures the full build with the golf cart photo, options selected and customers information. All sent in an email to you!
Works on All Devices
Mobile phones, tablets and all computers.
Dashboard Login
Your own login to make changes to pricing, features and accessories.
Online Cloud Software Hosting
Secure SSL Hosting (https://)
No Website Needed
Quick and easily link to your website.
Other Top Benefits...
Stats Built In, Leads Saved in App, Preview Your Builder (before going live), Select from 1,500+ Parts (we can add any custom part for you), 6 Golf Cart Model choices (more coming), Print Lead Feature, Save 10% When Paid in Full for the Year, Software Updates, Tech Support, THE Original Build Your Golf Cart Software.
Golf Cart Options Available By Model
Sell More Add-ons. Engage Leads. Save Time.
Our Golf Cart Dealers Are Seeing a Constant Surge in Activity & Sales While Using the Build Your Golf Cart Software.
Sign Up
BYGC Guide






"The Cart Store, located in Rockport, Texas, began using Build Your Golf Cart Software (BYGCS) a couple of months ago. The Cart Store has seen a substantial increase in sales (15%) primarily with customers utilizing and customizing a cart and having the ability to complete and submit any financing applications. This is a great tool and as we continue to work with Mark and his team, we will strive to provide a customized "pre-build" on our website that is accurate and true in scope as to what the customer's cart will be. GREAT PRODUCT! and GREAT PEOPLE! Thanks BYGCS."
— Scott S., The Cart Store (Google Review)





"This is a great tool. Our customers find it very useful when they begin to design a custom build."
— Dina R., Ace of Carts (Google Review)
Sell MORE — With Each Custom Golf Cart Built!
Golf Cart Dealers — Setup In 1 Business Day!
The BYGC Software is a tool that EVERY custom GOLF CART DEALER needs!
Working with golf cart companies has revealed to our founder Mark that there is a need for you, as shop owner, to portray how you customize Club Car, EZGO and Yamaha golf carts. Mark's brought the shop assembly to the online world, enabling you to visually demonstrate your capabilities to customize golf carts to anyone, anywhere, anytime.
Have questions? Check out our Q&A.
Business Hours
Monday 8:00AM — 4:00PM
Tuesday 8:00AM — 4:00PM
Wednesday 8:00AM — 4:00PM
Thursday 8:00AM — 4:00PM
Friday 8:00AM — 4:00PM